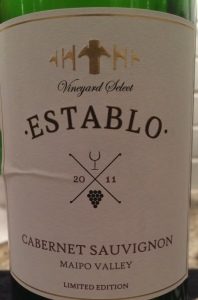 Establo 2011 Cabernet Sauvignon
Humanity Marketing & Branding is a Social Impact Investing Company: "Doing Well by Doing Good" The founder, Michael Gilerman, discovered a huge unmet need in our society and made it his mission to figure out a way he could make a difference.  Michael took his knowledge and experience of the wine industry, teamed up with his friend the renowned Winemaster, Cesar Baeza to create two lines of high quality / affordable wines.  Part of the proceeds is to be donated through their unique "GIVE BACK" program to support nonprofit organizations dedicated to enrich the lives of people with special needs.  Establo introduced two distinct lines of wine: NICOLE & FRIENDS and ESTABLO Vineyard Select.  Both are crafted from grapes grown in the great valleys of Chile and created by Winemaker Cesar Baeza.  These wines provide the consumer with the opportunity to make a difference in the lives of special needs people.  I recently met Michael and Cesar at a wine tasting and tried some of their outstanding offerings.  I will review the Cabernet today.  They also makes a late harvest Riesling, which is outstanding and I will comment on details after I get a few bottles to enjoy.  Michael is pictured below.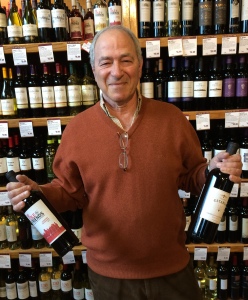 Opening the 2011 Cabernet Sauvignon I noticed a very deep Ruby red color with concentrated aromas of black fruit and subtle spice with floral notes.  The palate is focused on dark ripe fruit, mostly blackberry and black cherry, with a light touch of oak, leather and cacao.  The wine had a taste reminiscent of dried grapes similar to a ripasso, with a rich full flavor.  This is an elegant wine with a lingering finish.  Very Nice!
Cheers!