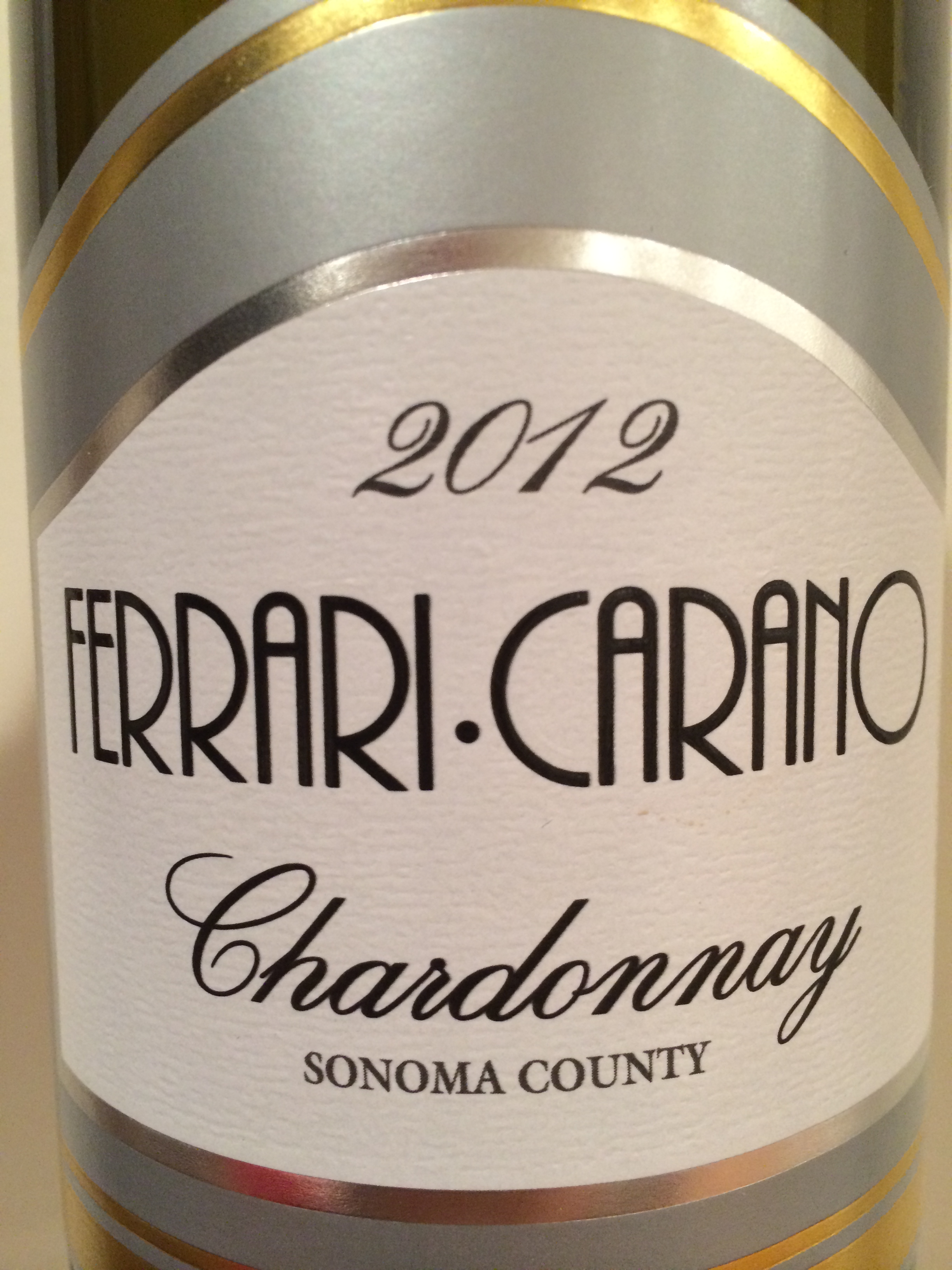 Ferrari-Carano 2012 Sonoma Chardonnay
One of my absolute favorite California Chardonnay's is the Ferrari-Carano offering from Sonoma County.  Today I will comment on the 2012 vintage.  (Note: They also make a Reserve Chardonnay from Napa, which is bigger and buttery and I will reserve specific comments for another day).  The Ferrari-Carano Winery was founded in 1981 by Don and Rhonda Carano and is located in Sonoma County's Dry Creek Valley.  If you enjoy pairing food with wine, be sure to visit the Ferrari-Carano website where Rhonda has a number of recipes.  So if you are adventurous and have a passion for good food and wine, then try some of her recipes.
I opened the 2012 Sonoma Chardonnay, chilled at about 50 degrees which will let some of the flavors begin to explode, (my wife likes it colder than I, which I can get away with a warmer white in the winter, but in the summer she needs it ice cold), and observed a nice straw yellow color that shimmered in the glass.  The 2012 Chardonnay is a blend of several vineyards, and tasting the wine, you will immediately notice the complexity of flavors, apple, pear and peach with nice citrus overtones.  The wine has a wonderful toasty oak finish, well balanced.  I have had this wine as a staple in my cellar for a number of years and the price had slowly crept from under $20 to over $30.  Several years ago the winery replaced the cork with a screw cap and the price went back to $20, although the current retail list price is around $25, you can still pick a bottle up just for around $20, if you hunt.  Happy hunting!
Cheers!