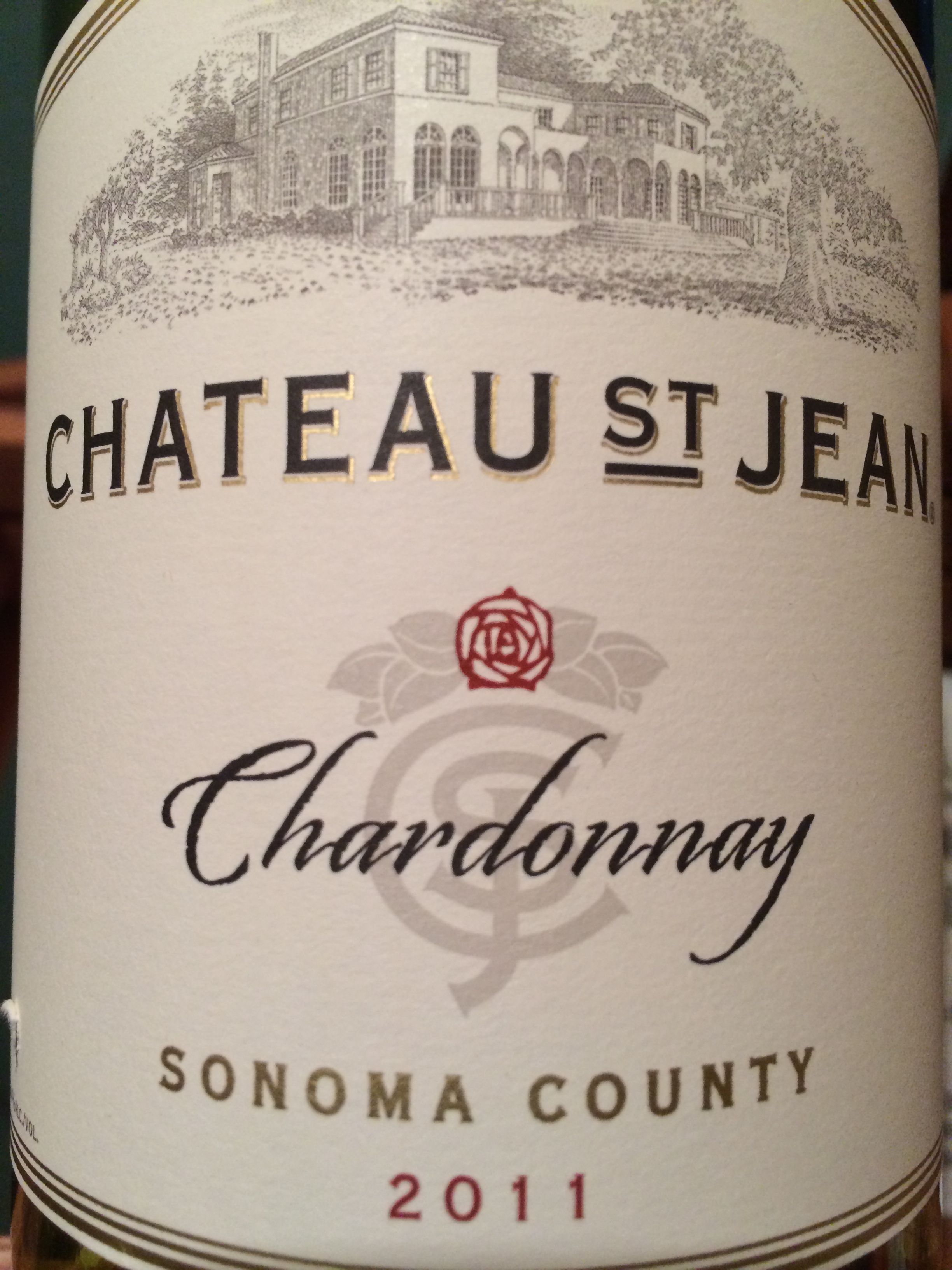 Chateau St. Jean 2011 Chardonnay Sonoma Coast
The internet said last week that 49 of the 50 states had snow!  Where is some of that global warmth?  Trying to rush the warm weather, I grabbed a nice classic white that reminded me of summertime.  Chateau St. Jean's 2011 Chardonnay Sonoma Coast was my choice.  The estate of Chateau St. Jean is located at the foot of Sugarloaf Ridge in the Sonoma Valley near Kenwood, California.  The estate was founded in 1973 and recognized as a true leader in "Vineyard Designated" wines.  The winemaker, Margo Van Staaveren, brings with her 30 years of experience and draws out the best that Chateau St. Jean vineyards has to offer.  The winery's credo…"Only the Finest", and it shows through in their 2011 Chardonnay offering.
After opening the wine, chilled at about 48 degrees, I noticed a clean pale yellow color as I was pouring the wine in a glass.  Wonderful fruit flavors on the nose, apple and pear with a hint of lemon.  2011 was a very cool growing season which allowed the fruit to develop nicely with longer hang times.  Tasting the wine I noticed nice fresh fruit structure, slightly creamy with light acidity, crisp and clean with a luscious finish.  Grab this reasonably priced Chardonnay to help you get through these snowy days.
Cheers!