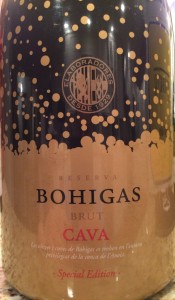 Bohigas Brut Reserva Cava – Special Magnum
Fermí Bohigas is a family-owned winery that has roots dating back to the 13th century. The estate is located in the town of Òdena in the River Anoia valley, about 45 minutes west of Barcelona. The current family and their ancestors have been growing grapes and making wines at this location consecutively since 1290. Their first bottling took place in 1870. They first used the name "Bohigas" on a wine label in 1978. Today, the family's estate encompasses 300 hectares of which 110 are split between two separate vineyard properties, named "Can Maciá" and "Can Batllevell", both of which have their own cellars. From grape-growing to bottling, all Bohigas wines come from their estates. The vineyards are farmed organically, and the estate is now in official organic conversion.
For the cava wines, Bohigas focuses on the historical and indigenous varieties of Xarel-lo, Macabeo and Parellada, which grow in limestone and clay soils. The estate is very famous for its Xarel-lo vines which allow for extended lees aging of the cavas in the bottle during the second fermentation. Given the meticulous care and attention to the Cavas, from vineyard to cellar to bottle, the wines are finished with low dosage levels (8g on the Reserva and 6g on the Rosat).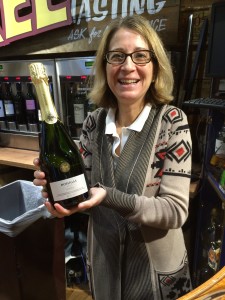 I met American Sales Manager, Ms. Inés Oro, at a special Bohigas tasting and tried the Brut Reserva Cava as well as several other wines which were all great offerings. I obtained several bottles including the Bohigas Brut Reserva Special Magnum, which has been only made for the second year. Popping the cork, and pouring the Cava into a chilled glass (chilling the glass a bit with club soda and ice enhances the bubbles) I noticed a nice straw pale yellow color and gave off a complex aromas of apple and citrus. Frothy mousse with small plentiful bubbles. The Cava was well-balanced, full-bodied, crisp with zesty fruit, wet stone minerality, biscuit tones and long on the finish. This is an outstanding offering and presents an alternative to a pricy bottle of French Champagne. Exceptional!
Cheers!