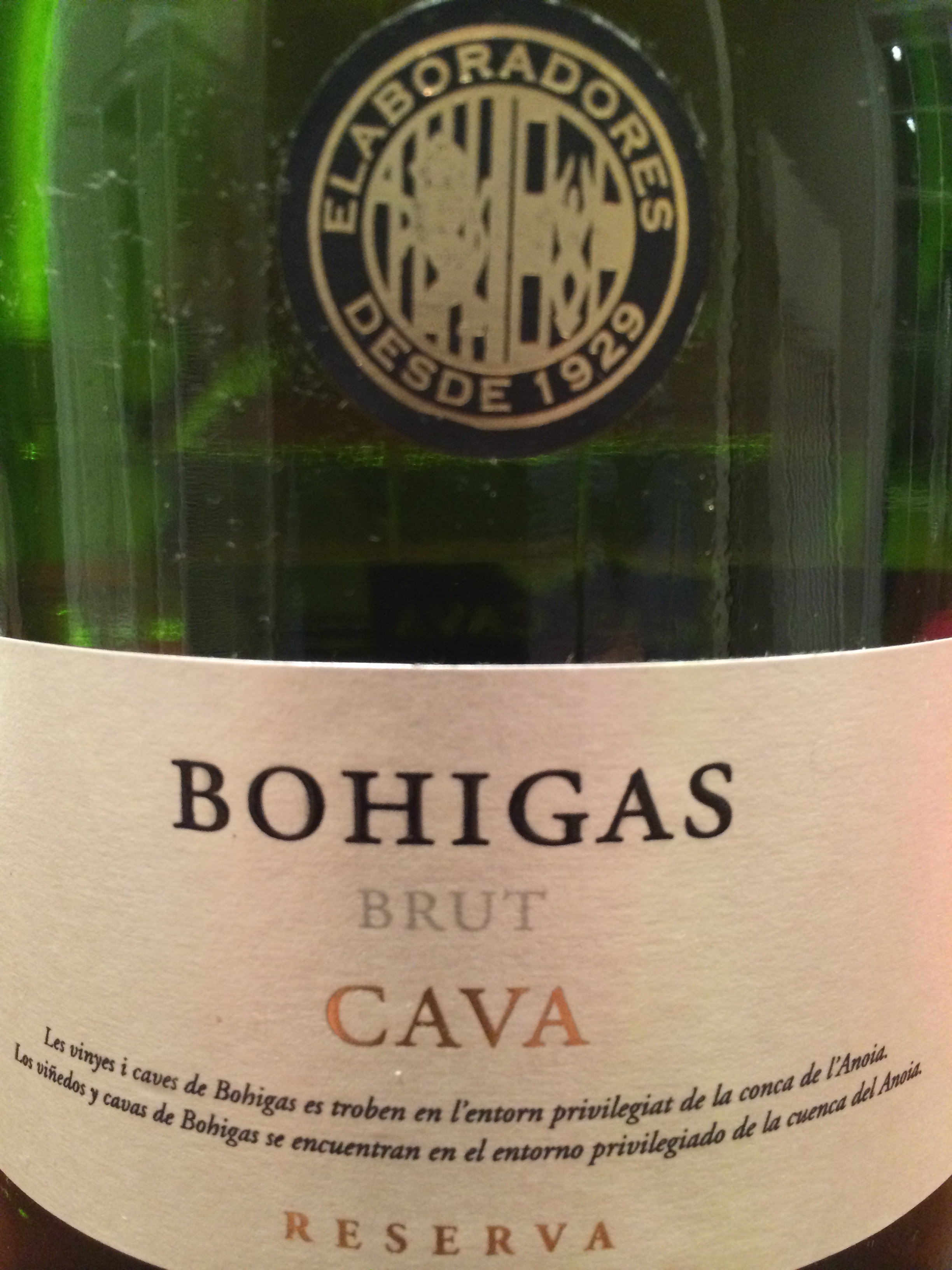 Bohigas Brut Reserva Cava – N.V.
Thinking of Valentine's Day?  Then it's time to bring out some bubbly and let the fun begin.  Spanish Cava's are renowned world-wide in that their characteristics rival French Champagne, from some similar soil to production methods.  Although French Champagne, in my opinion, is a different drink altogether, I happen to like the crispness of Spanish Cava, not to mention the reasonable price tag.  I do not usually reserve a sparkler for only special occasions, I regularly drink bubbly year round, so don't wait and pop open a Cava tonight.
The Bohigas wines come from an area near the town of Òdena in Cataloina, Spain, where Can Macià has its vineyards and underground cellars.  The Bohigas family has been operating the vineyards for more than eight centuries near the Anoia river basin.  The N.V. (non-vintage) Bohigas Brut Reserva Cava is made from a blend of Xarel-lo, Macabeo and Parellada grapes which grow in limestone and clay soils.  When opening a Cava or Champagne, one should try and not "bruise" the wine by making it "POP" which lets out too much gas prematurely (in a future post I will reference another blogger who demonstrates how to properly open a bottle of Cava).  As I poured the Cava into a chilled glass (chilling the glass a bit with club soda and ice enhances the bubbles) I noticed a nice straw pale yellow color and the wine gave off fruity aromas of apple and citrus.  The bubbles were small and plentiful.  Tasting the Cava I immediately noticed a well-balanced structure of good fruit and a nice crispness, very refreshing and well worth the $15 price tag.  Check back on Friday and I will comment on a French Champagne for Valentine's Day.
Cheers!