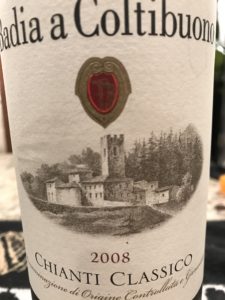 Badia a Coltibuono 2008 Chianti Classico Riserva
For around a century and a half the name and history of the Stucchi Prinetti family has been linked with Badia a Coltibuono. It was in fact in 1846 that one of the family's forbearers, the Florentine banker Guido Giuntini, acquired the beautiful Romanesque structure and the surrounding farms. Thanks to his complete dedication the entire property began to flourish and survived the second world war virtually intact. After the war, Piero Stucchi Prinetti, the son of Maria Luisa Stucchi Giuntini, took charge of the property. It was thanks to his intelligence, energy and managerial skills that Coltibuono was transformed into a modern estate. He began to bottle and sell the best vintages of the estate's Chianti Classico, both on the domestic and international markets. Until then, these wines had been laid down in the ancient cellars of the Abbey as the family's private reserves. Again, he was the first to realize the potential of another traditional product of the region, its extra virgin olive oil. Piero Stucchi Prinetti passed away in 2002. Over the years his children became involved in the running of the estate. Emanuela Stucchi Prinetti began working at Coltibuono in the early eighties taking care of public relations and marketing. She also assisted her mother, Lorenza de' Medici, in the running of cooking courses and wrote a number of cookery books that have been translated into many languages. In July, 2000, Emanuela (pictured below) was the first woman to be elected as President of the Marchio Storico del Chianti Classico. Today, she manages Coltibuono assisted by her three brothers.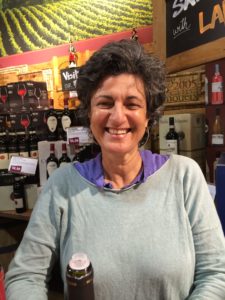 I attended a private wine tasting a few years ago where Emanuela Stucchi was pourng some of her gems. She was kind enough to autograph a 2008 Chianti Classico Riserva. I kept this in my cellar and decided it was time to open this bottle.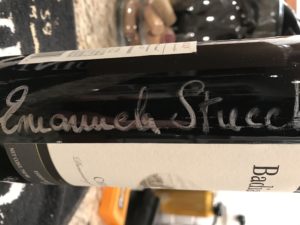 Ruby with garnet edges, aromas of berry fruit, spice, oak and tobacco emanated from my glass. The palate showed mature flavors of cherry, berry and plum, almost sweet, with soft well developed tannins, well balanced with acidity. The finish was long and satisfying ending with some oak and earthy tones. Probably difficult to find a 2008, but if you do, this Riserva is tasting great now.
Cheers!