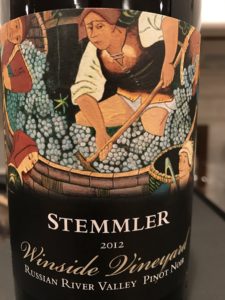 Robert Stemmler Winside Vineyards Pinot Noir 2012
After making wine in his native Germany, Robert arrived in Napa Valley in 1961, working with the Mondavi brothers at Charles Krug Winery, then becoming winemaker at Sonoma County's historic Simi Winery.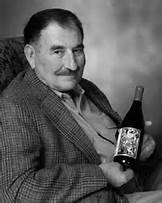 In 1976, he opened Robert Stemmler Winery, and in 1982 released his first Pinot Noir to critical acclaim. Meanwhile, in 1981, Anne Moller-Racke arrived from Germany to work at the family's Buena Vista Winery. They soon became friends. After promoting Pinot Noir nationwide, Robert retired in 1989, and the Racke family purchased his label. When Anne launched an "ultimate Pinot Noir project" at The Donum Estate in 2001, Stemmler wines became Donum's sister brand, sharing estate grown fruit and an uncompromising commitment to quality. I met Robert Stemmler in the 80's and tasted some of his early Pinot's which were fabulous, he was ahead of his time!  Until recently, it was difficult to get Robert Stemmler's Pinot's on the East Coast!
The artwork on the label, originally chosen by Robert Stemmler, portrays a portion of the famous Les Vendanges tapestry, a depiction of the grape harvest woven in Flanders in the late 15th century, which now hangs in the Cluny Museum in Paris.
Formerly known as Nugent Vineyards, the Winside Vineyards Pinot Noir was aged in French Oak (25% new). Dark Ruby with a nose of dark berry fruit and robust spice. On the palate blackberry and rich cherry flavors, with leather and tobacco layers. Soft texture, fine tannins well balanced on a lingering finish ending with earthiness. Very Nice!
Cheers!