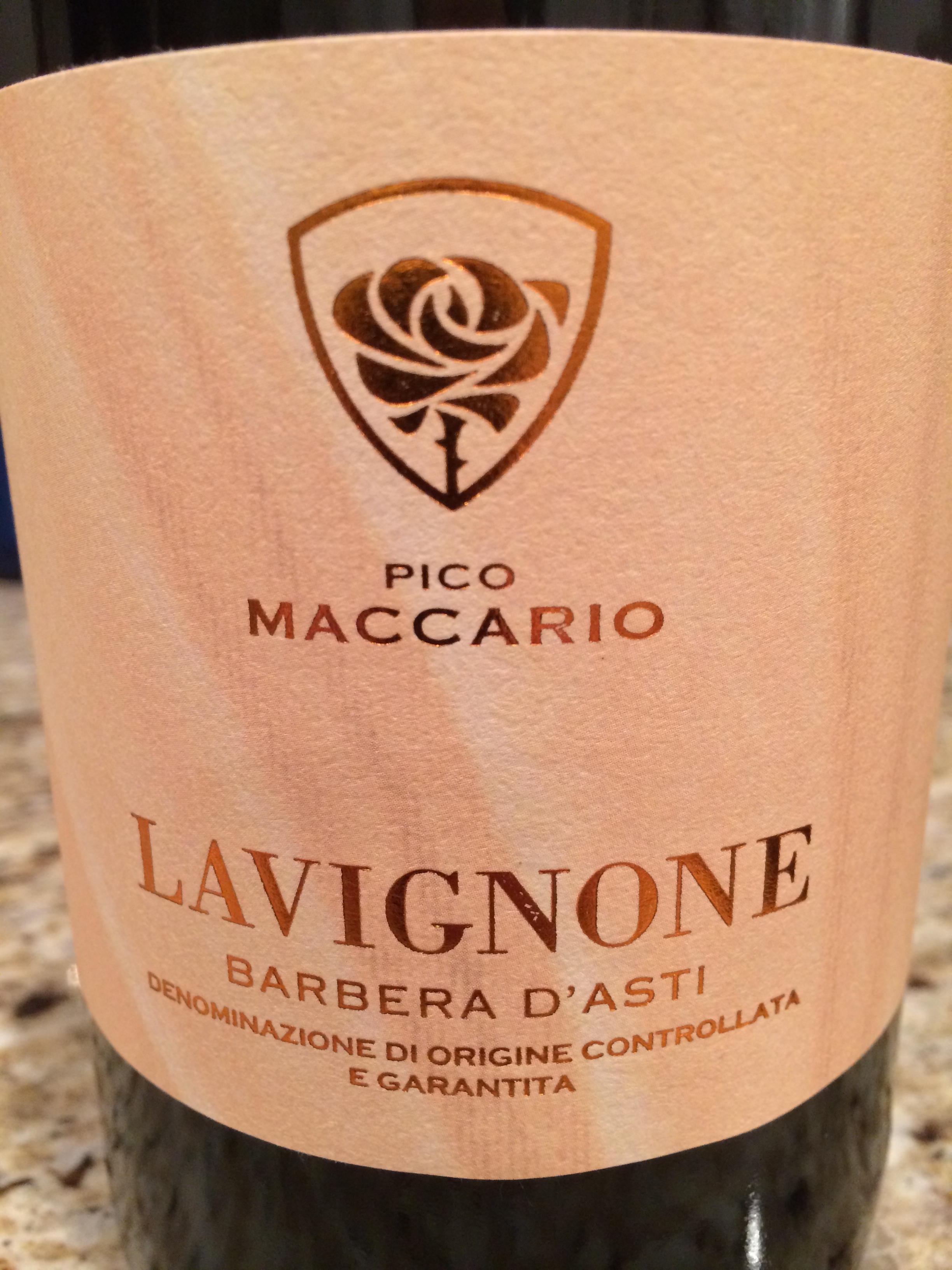 2011 Barbera d'Asti Lavignone
Not wanting to pound down some beers while watching the Super Bowl, I was looking for an exceptional red that could go well with a variety of homemade "Tapas".  Dishes from shrimp to beef empanadas with spicy sauce, Voilá! I came across 2011 Barbera d'Asti Lavignone from the Pico Maccario Winery, who have a real passion for Barbera.  The winery is currently run by 2 Brothers, Pico & Vitaliano.  Their grandfather, Carlo Maccario, created the winery and it bears the name of the first-born son, Pico, according to the traditions of the Piedmont region (area in Northwest Italy, near Mediterranean coast).  The Pico Maccario Winery, located in the hills of the Asti Province, dominates the largest single-block vineyard in Piedmont.  The Rose has always been a symbol (see label) of the Pico Maccario Winery, so checkout their website, they have an English version, and find out its meaning.
The wine is made from 100% Barbera grapes grown in clay rich soil.  The grapes are generally picked between late September and mid-October.  Note: Barbera d'Asti achieved DOCG status in 2008 (controlled designation of origin guaranteed).  Opening the wine, I noticed a warm vibrant deep ruby color and a bouquet of berry fruit aromas radiating from the glass, mostly cherries and blackberries.  The taste was somewhat complex with berry and plum flavors and a hint of spice, also noting slight acidity with soft tannins and a nice long finish.  I served the wine around 62 degrees and did not decant.  The Barbera, (you can find it for less than $18), went exceptionally well with all of our Tapas and, as we ate and drank this exceptional wine, we soon forgot about the Super Bowl.
Cheers!