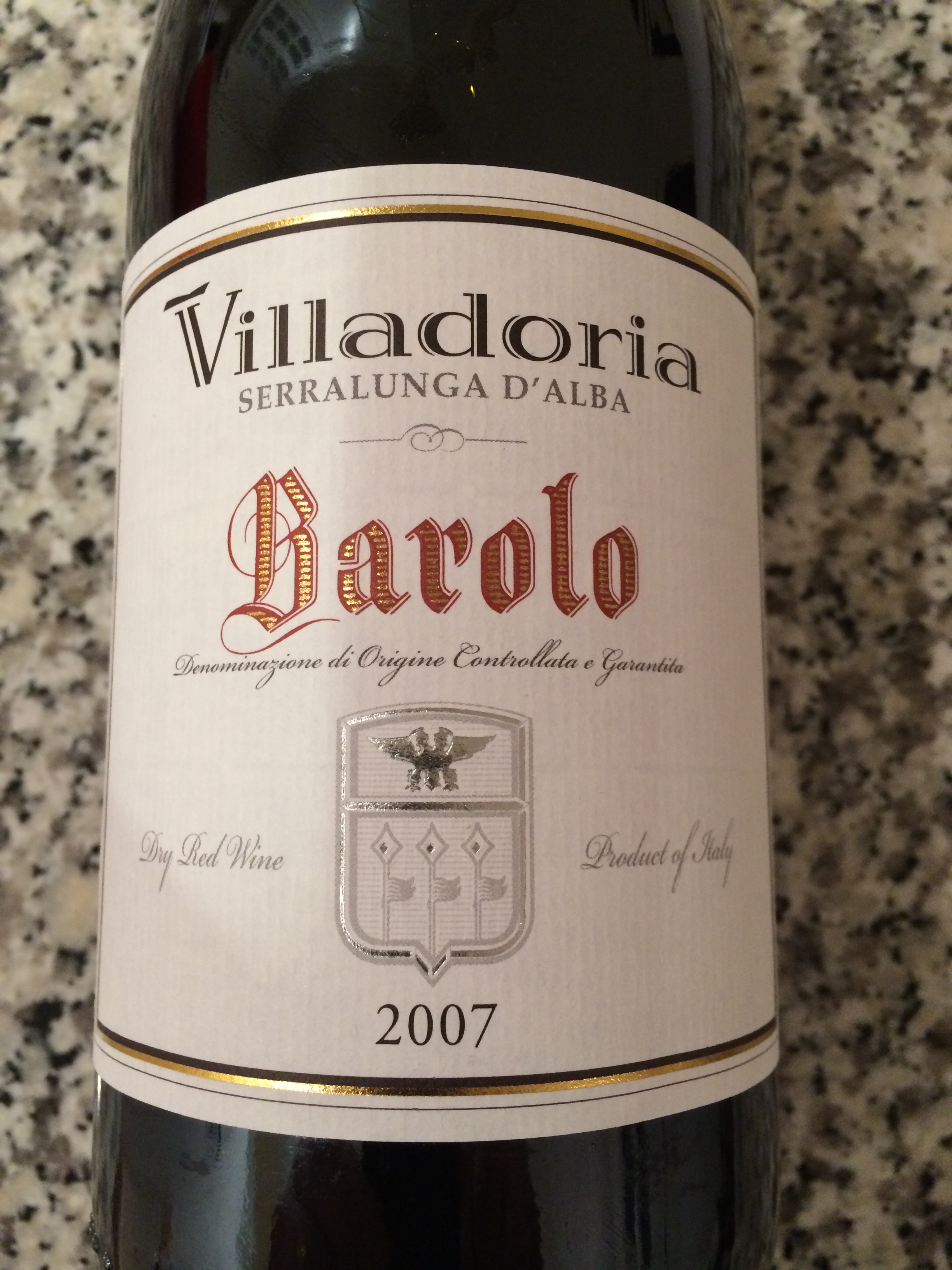 Valadoria, Serralunga d'Alba, 2007 Barolo
Visiting with my daughter Christine, she called me at the last minute and wanted a Barolo.  Not having immediate access to my cellar, I stopped at a wine shop (not my usual place) and began looking for something nice and approachable to drink now.  When I came across this Barolo from Valadoria, I said Eureka!  It's been a while since I tried one, but remembered it's an approachable wine from a notable producer, the Lanzavecchia Family, at a reasonable price.  Check out their website as they have an English translation as well.  You will see that their wine making dates back to the beginning of the 20th Century.
Serralunga d'Alba hills provide an ideal altitude, climate and location for growing the 100% Nebbiolo grapes used in the fine 2007 Barolo.  The wine is aged about 30 months in Slovenian Oak and thereafter bottle aging.  I decanted the wine for 45 minutes before drinking, at about 68 to 70 degrees.  The 2007 Barolo has a nice rich maroon color with a full bouquet.  Although not as chewy as a lot of Barolo's, this wine has a smooth and velvety taste with wild cherries, pepper and a hint of leather popping through, with a nice long finish .  A Barolo to drink now.  You can pick up a bottle for about $35 or so depending upon your state.
Cheers!