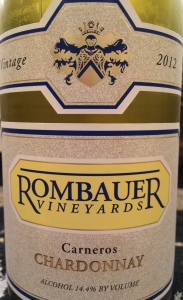 Rombauer 2012 Chardonnay Carneros
Koerner Rombauer was born and raised in Southern California, in the small, agricultural town of Escondido, near San Diego. He attended public schools in Escondido and went to the same high school as Joan Ransome, who would later (in 1959) become his wife.  Koerner's first great career passion was flying, and was a commercial pilot with Braniff and flew as a captain along a South American route until the airline ceased operations in 1972.  The Rombauers moved their family, two horses, and five dogs from Dallas to the Napa Valley.  They purchased 40 acres of hilltop land on the Silverado Trail, near St. Helana, however without any desire to start a winery.  In 1976 Koerner and Joan became partners in Conn Creek Winery and learned the business from the ground up.  In 1981 they sold their interest in Conn Creek Winery and began construction of the Rombauer Vineyards on their Silverado property.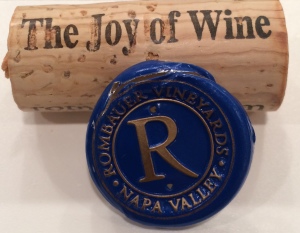 Opening a bottle of their 2012 Carneros Chardonnay, the color was clear rich gold color, with fruit forward aromas of peaches, melon and golden pears. The taste did not disappoint, with a rich creamy taste of fruit flavors with just the right touch of graceful oak that should continue to soften over the next few years.  Be sure to let this Chardonnay warm up a bit in your glass if it tends to fog up as you will want to taste all of the complex flavors that you will miss if the wine is too cold.  Delicious at $35!
Cheers!