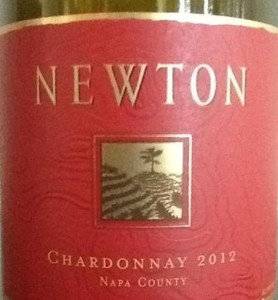 Newton 2012 Napa Chardonnay (Red Label)
Widely acclaimed as a California wine trailblazer, Newton Vineyard was one of the first wineries on Spring Mountain, a rugged yet serene appellation located west of St. Helena on the eastern flank of the Mayacamas range which separates Napa and Sonoma Valleys. Newton Vineyard was established in 1977, the vision of founders Dr. Su Hua and Peter Newton, who recognized the potential of Spring Mountain as a prime viticultural region. Newton's approach to winemaking is meticulous, using techniques based on an old-world style including natural fermentation and bottling without filtration. The grapes are handled with care, hand-picked in small lots and transferred for gentle pressing to the Spring Mountain cellar. The winery is custom-designed to allow lots from 112 distinct parcels to ferment separately, affording the winemaker an abundance of options when constructing final blends. Barrel aging takes place in a cave built into the mountain directly underneath the winery.
Opening the 2012 Chardonnay I noticed a light yellow color with tropical and stone fruit aromas of stone fruit with a slight spicy scent. The palate was full of ripe fruits, apricots, peaches, pears, apple and lime citrus with a touch of oak and vanilla spice. The wine was well balanced with oak and acidity, not overly complex. The wine finished about medium with some oak on the ending. Their unfiltered offering has more complexity and depth, well worth a try if you can find a bottle.
Cheers!