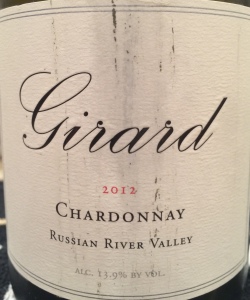 Girard 2012 Chardonnay Russian River
Thirty years after first planting its vineyards, Girard continues to produce wines reflecting the quality that has made Napa Valley the most famous New World wine-growing region in the world.  Today, Girard is experiencing a rebirth of sorts as longtime California vintner Pat Roney purchased the winery shortly after the new millennium.  Roney's career in wine began as a sommelier at Chicago's renowned Pump Room, where he worked during and after college.  Later he returned to his native California and eventually he took up the reins of two wineries: first as president of Chateau St. Jean, and later as president of Kunde, both in Sonoma Valley.  Ultimately Roney took his management skills and wine knowledge to the specialty food purveyor Dean & DeLuca, where he helped grow the business from a small presence in New York and Washington to a national enterprise.  At Girard, Roney continues the tradition of making Chardonnay and Cabernet-based wines.  As it has been in the past, Girard's goal is to highlight the flavors of Napa Valley and its rich, ripe grapes.  A small portion of the winery's portfolio also comes from grapes grown in Sonoma's upscale Russian River Valley, where cool weather offers ideal conditions for Chardonnay.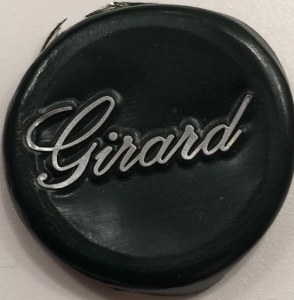 Opening a bottle of Chardonnay made from grapes grown in the Russian River Valley, an ideal climate for this delicate grape. The Chardonnay is sourced from three vineyards: Two from Dutton Ranch and La Porte Cochère.  The Chardonnay sits for 11 months on 100% French oak, of which 35% is new.  Pouring a glass I noticed a nice pale yellow color with aromas of pear, citrus and apples.  The palate showed crisp fruit flavors, warm and buttery, a touch of oak and a smooth finish.  At $20 it is an exception value.  Will not disappoint!
Cheers!