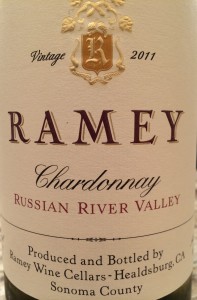 Ramey 2011 Chardonnay Russian River
Earlier this year I reviewed Ramey Wine Cellars 2010 Syrah, see my March 28 Review.  Ramey Wine Cellars crafts outstanding quality wines that are both delicate and magnificent and comes from some of the finest Sonoma vineyards.  Ramey selects vineyards for their ability to continue producing the highest quality fruit.  David and his wife Carla founded Ramey Wine Cellars in 1996 after spending time at Matanzas Creek, Chalk Hill, Dominus and Rudd. Ramey Wine Cellars is located in Healdsburg, in the heart of the California wine country.  Ramey's varietals are basically Cabernet Sauvignon, Chardonnay and Syrah.  Today I will review their Chardonnay, and I know the Cabernet is just around the corner.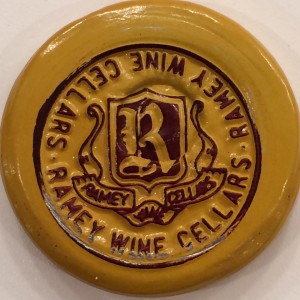 The 2011 Chardonnay comes from grapes grown at Dutton Ranches (30%), Martinelli Vineyards (29%), King (14%), Rochioli (10%), Forchini (8%), Green Pastures (3%), and Hyde (6%) Vineyards. The blend sits on about 25% new oak for approximately 12 months.  Pouring a glass I notice a nice, slightly pale, golden yellow color, with aromas of stone fruit and honey.  The palate shows an intense flavor of rich and clean ripe fruit flavors, white peaches, pears, a bit of tropical fruit and a slight cinnamon spice note.  The finish has a light mineral touch with very faint oak.  Very well done!  An absolute joy to drink!  Should be great to Sip the next couple of years, but don't wait, you will miss something remarkable!
Cheers!